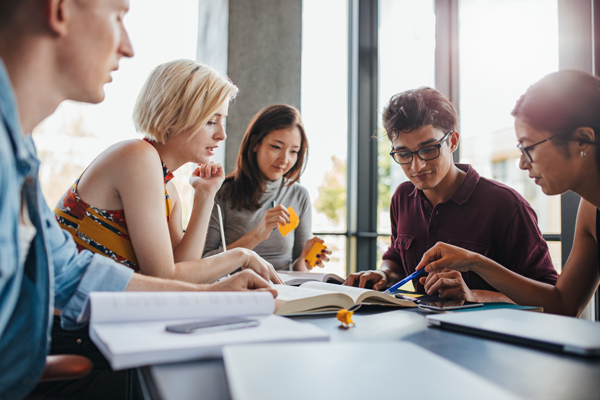 Are you planning a conference, have you completed a project, has a dissertation recently been finished? You would now like to publish these technical texts professionally?
Then GITO is the right partner for you. We offer you a smooth and uncomplicated process in which you are supported by experienced staff. In this way, we make the path from finished manuscript to publication as easy as possible for you.
We will gladly send you our
Letterpress brochure to you
Would you like a quote for your publication,
then click here:
Your advantages with Open Access
Making your professional publication immediately available to the scientific community is our primary goal. Through our membership in CrossRef, the leading international organization for the promotion of scholarly communication, we are able to provide our authors and editors with all the benefits of Open Access at a very competitive price.
| | |
| --- | --- |
| Speed | Immediately after receiving your order, we assign a DOI (Digital Object Identifier) with which your technical publication can be found permanently. |
| Professional layout | You will also receive a PDF for your trade publication surrounded by title, preamble and epilogue, which you can also redistribute at no extra cost. |
| Favorable investment | Our OA prices are up to 80% lower than those of major international publishers. |
| Flexibility | You can either assign a DOI to the entire volume or to each article. |
| Print possible on request | You can also choose a mixed model of open access and print edition. |
| Easy redistribution | Of course, you can also post our PDF on akademia.edu or Researchgate. |
GITO was founded out of science. The focus was not on maximum investor profit at the expense of authors, but on the desire to create and permanently maintain platforms for the exchange of knowledge.
For this reason, we always offer our services at considerably lower prices than numerous competitors, as the comparison of open access fees for scientific articles shows:
| | |
| --- | --- |
| Publisher | Open Access costs* |
| Elsevier | 2.900 $ |
| Springer | 2.750 $ |
| IEEE | 1.950 $ |
| Hanser | 1.800 $ |
| GITO | 590 € |
Printed editions and e-books
We will gladly respond to your individual wishes regarding book design and scheduling. In GITO Verlag, your work has a professional partner not only during production, but also after publication. In addition to conference proceedings, dissertations and trade journals, we also publish brochures, reference books and much more.
We advertise your book on our websites and in our professional journals, where it is made available to a renowned readership and a broad public.
Have we aroused your interest? Then you now have the opportunity to inform yourself further here and do not hesitate to contact us directly if you have any questions.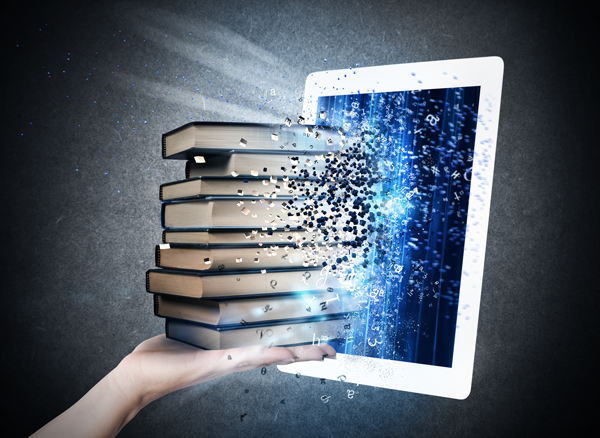 Your advantages with print and e-book
| | |
| --- | --- |
| Speed | Your book can be published by GITO Verlag within two weeks of receiving approval for printing. |
| Flexibility | You can decide for yourself how many copies of your book you would like to have printed. We guarantee that your work will be available for five or, if you wish, ten years. |
| Reputation of the publishing house | Books published in our publishing house are aimed at a professional audience interested primarily in the topics of business, industry and computer science. By publishing in our publishing house you can be sure that your book will reach its target audience. |
| Your author fee | Our author royalty begins with the first book sold and includes international sales and electronic distribution. |
| Advertising | We promote your book on our homepage, in our publisher's own trade journals and draw direct attention to your new publication through suitable media. |
| Price-performance ratio | Due to our many years of experience in the market, excellent business partners and efficient processes, we are able to offer our products in the best quality and at exceptionally competitive prices. |
Additional services for printed and e-books
Additional services that we provide for you free of charge:
Free advertising for your book in our trade journals and on our websites
Review offers with suitable multipliers
Assignment of an ISBN
Free listing in the usual bookstore catalogs and at amazon.de (English-language books at amazon.com)
Sale in our online store
Free delivery of the author's copies within Germany
(International shipping on request)
Sample copy for viewing before actual printing included
Guaranteed deliverability for 5 years (10 years on request)
Catalog entries at the directory of available books, amazon etc.
Layout and compilation of conference proceedings
Long-term archiving
Additional production of USB sticks on request
In addition, there are no monthly fees for you.
Your fast way to a printed book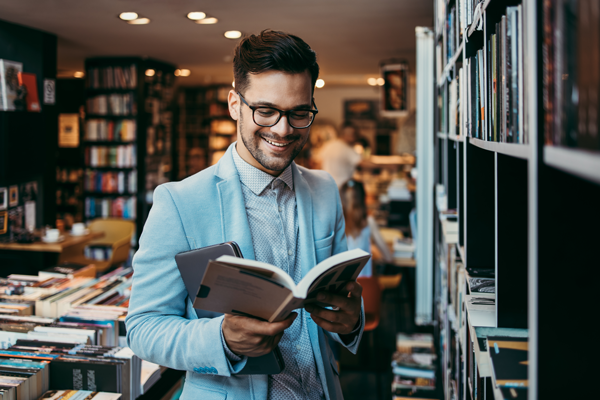 Upon your request, we will prepare a concrete offer.
When you place an order, please send us the PDF file of your book, the book details and the author questionnaire.
Then a free sample copy will be produced for your review. After receiving the print approval, the pure production time is about two weeks.
For our part, we will immediately deliver your author's copies, add your book to our online store, list it in the usual book trade catalogs and offer it on Amazon.

100% of our customers would recommend us to others.
Source: Beuth University of Applied Sciences survey
As an author of technical literature, I decided a few years ago to work with GITO Verlag. This expertise is reflected in the professional support in publication, training and literature acquisition. On the other hand, I see a further unique selling point in the very great personal commitment of the employees, which is no longer a matter of course these days.
Dr. Eldar Sultanow
For many years, we published the conference proceedings for our knowledge management congress "KnowTech" at GITO Verlag. Due to the very good cooperation and excellent customer service, optimal flexibility and absolute adherence to delivery dates, we can highly recommend GITO.
Dörthe Behnke, Bitkom Servicegesellschaft mbH
The price-performance ratio of the publishing house is impressive. In addition to the actual product "conference proceedings" for a workshop (e.g. book printing foil-laminated, black and white as well as color pages with illustrations, quality of printing), we were also provided with a comprehensive service. Thus, the GITO team assisted with the typesetting of the scientific contributions as well as with the compilation of the entire conference proceedings.
Dr. Erik Borg, German Aerospace Center e.V. (DLR)
"The contract was very easy to arrange, the printing process was on short notice, and the communication with the publisher was exemplary. You can't say that about other publishers.
Prof. Dr.-Ing. Horst Meier, Chair of Production Systems, Ruhr University Bochum
Your contact person for letterpress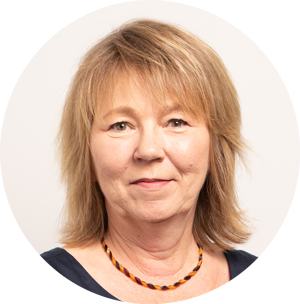 Martina Braun
Managing Director
Tel.: +49 30 41 93 83 64
Fax: +49 30 41 93 83 67
E-Mail:
GITO mbH – Publishing House for Industrial Information Technology and Organization
Kaiserdamm 23
14057 Berlin